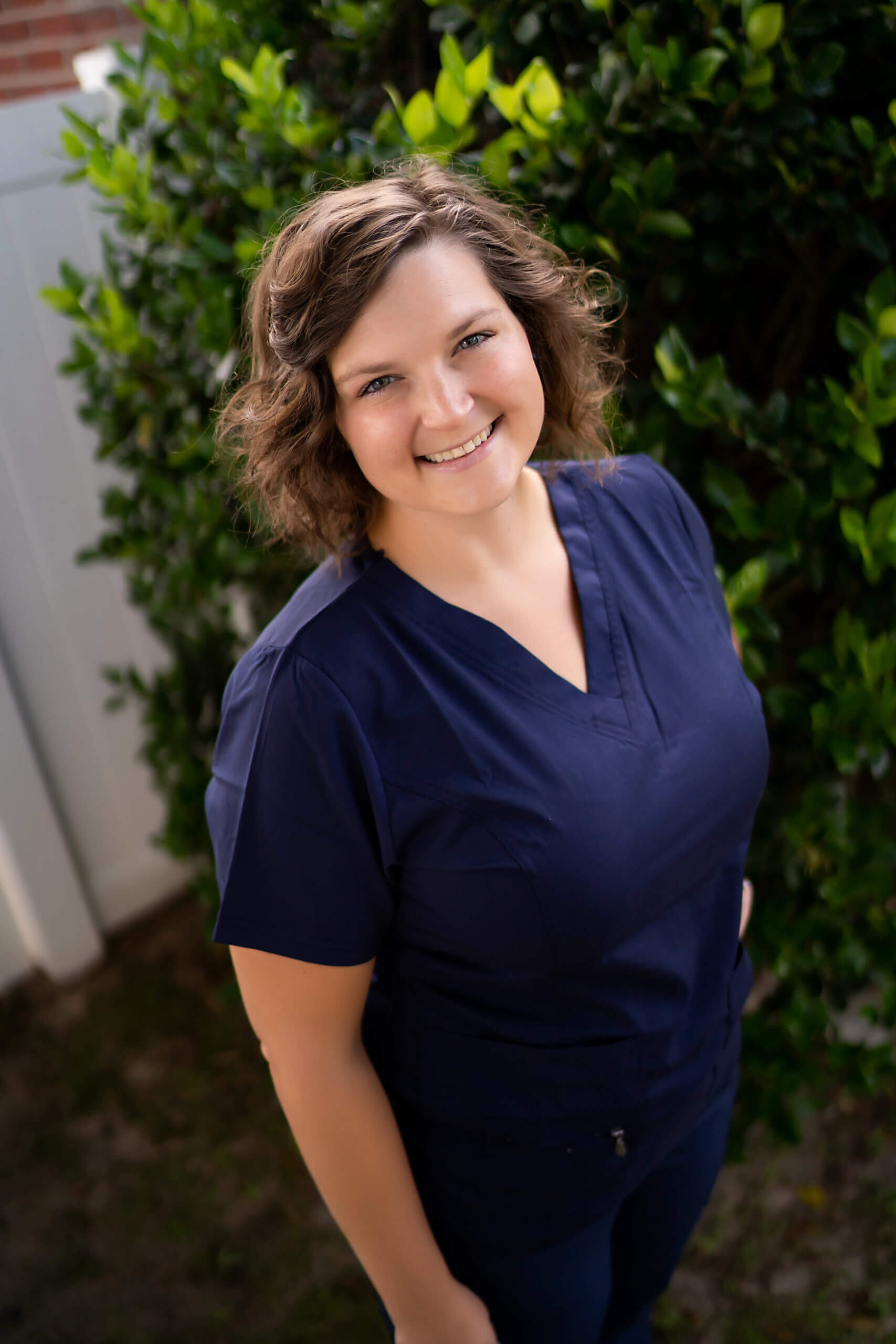 Ashley Jackson, DVM
Associate Veterinarian
Originally from the Cleveland area, Dr. Jackson graduated from the Tuskegee University College of Veterinary Medicine, fell in love with the beach and "won the lottery" when she became an associate vet at Southside. She has loved horses and dogs from a young age, and her interest in veterinary medicine was fostered by a vet who let her assist with the horses she rode in high school. She shares her home with Lil Southie, a kitten who was left in a box at the clinic; Jax, who loves the water; and Big Joe, the sweetest a cocker spaniel in the world, as well as daughter Maxine. In her free time, she enjoys all outdoor activities, including boating, hiking, going to the beach and simply reading in her hammock.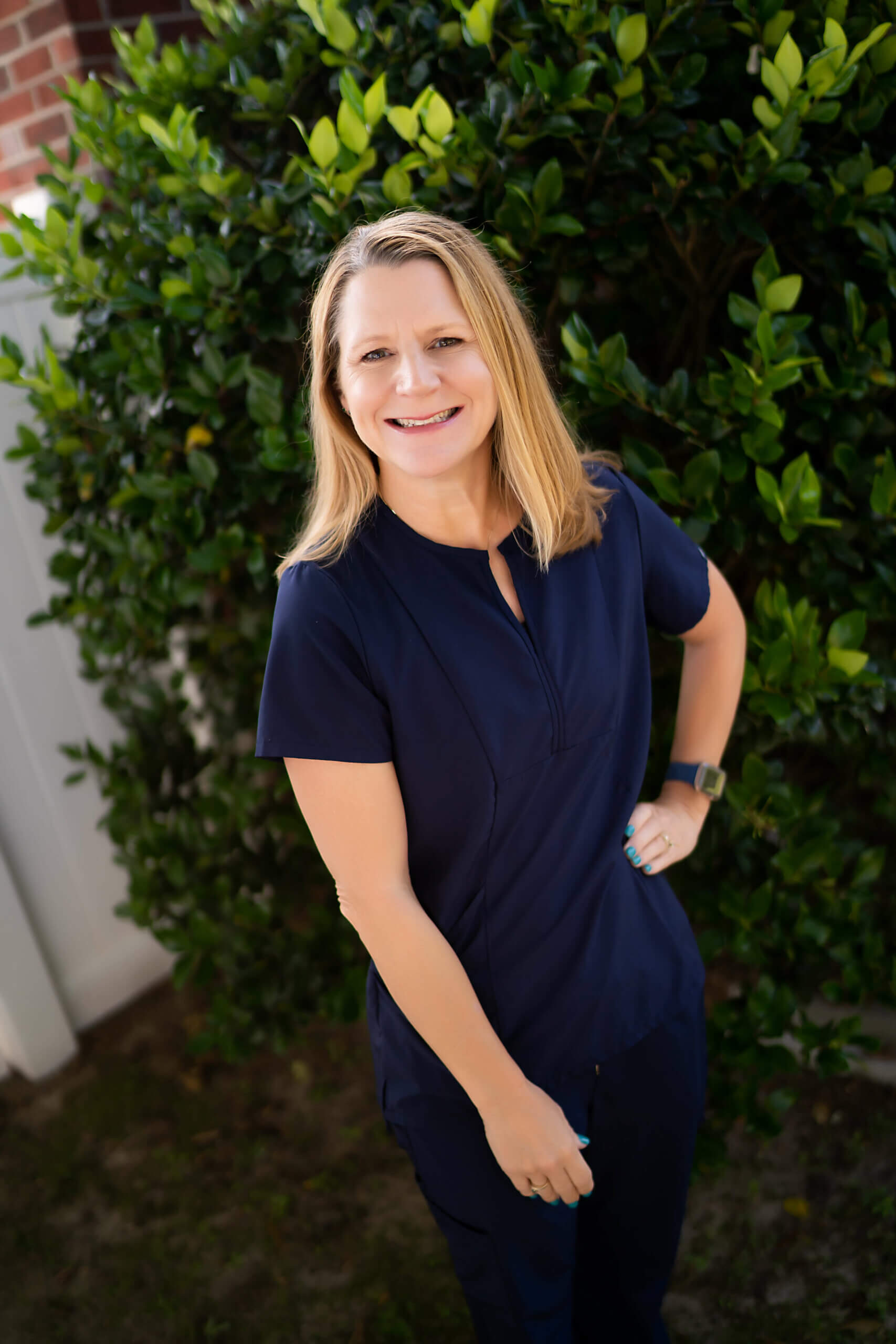 Teresa K. Worth, DVM
Veterinarian
Dr. Worth grew up in Birmingham, AL, and thanks to her 4th grade science teacher, always wanted to understand how living things worked. She combined that curiosity with her love of animals to earn a degree in zoology, followed by a DVM, at Auburn University College of Veterinary Medicine. She moved to Florida in 1994. She spends her free time with family and friends on a boat at Crab Island or at a local brewery. She also enjoys reading, and she recently started painting again.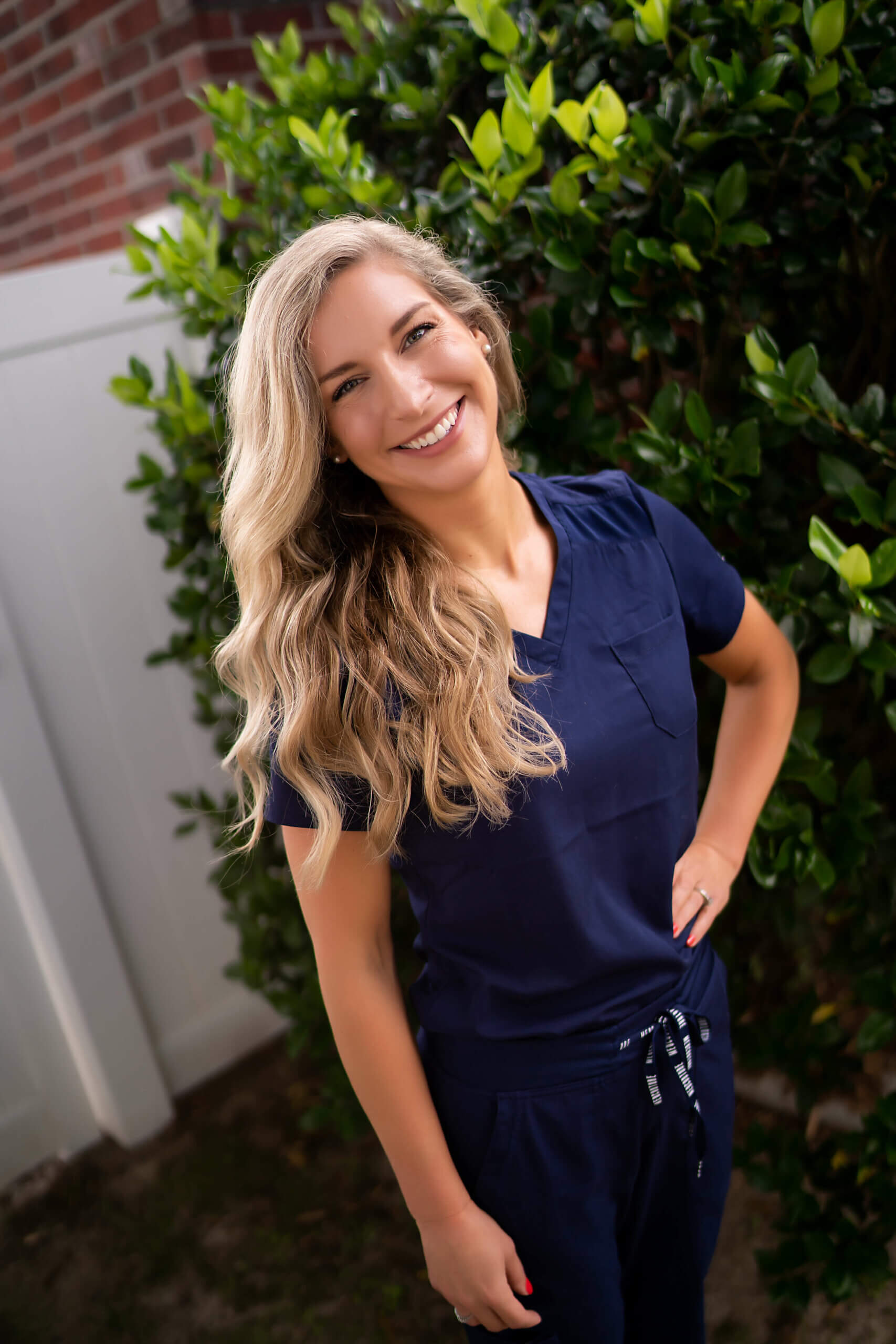 Nicole Ward, DVM
Veterinarian
Born and raised in Crestview, Dr. Ward shadowed Southside's Dr. Worth in high school, an experience that deepened her love of veterinary medicine. She knew from elementary school that she wanted to be a vet, so she earned a BS in biological sciences from FSU, followed by a DVM from Auburn University College of Veterinary Medicine. Because she loved the environment at Southside in her days shadowing Dr. Worth, she was thrilled to return and work here after completing vet school. She has a two-year-old Rottie named Aida Noelle who loves to play in the sprinkler and on the slip-and-slide with her children.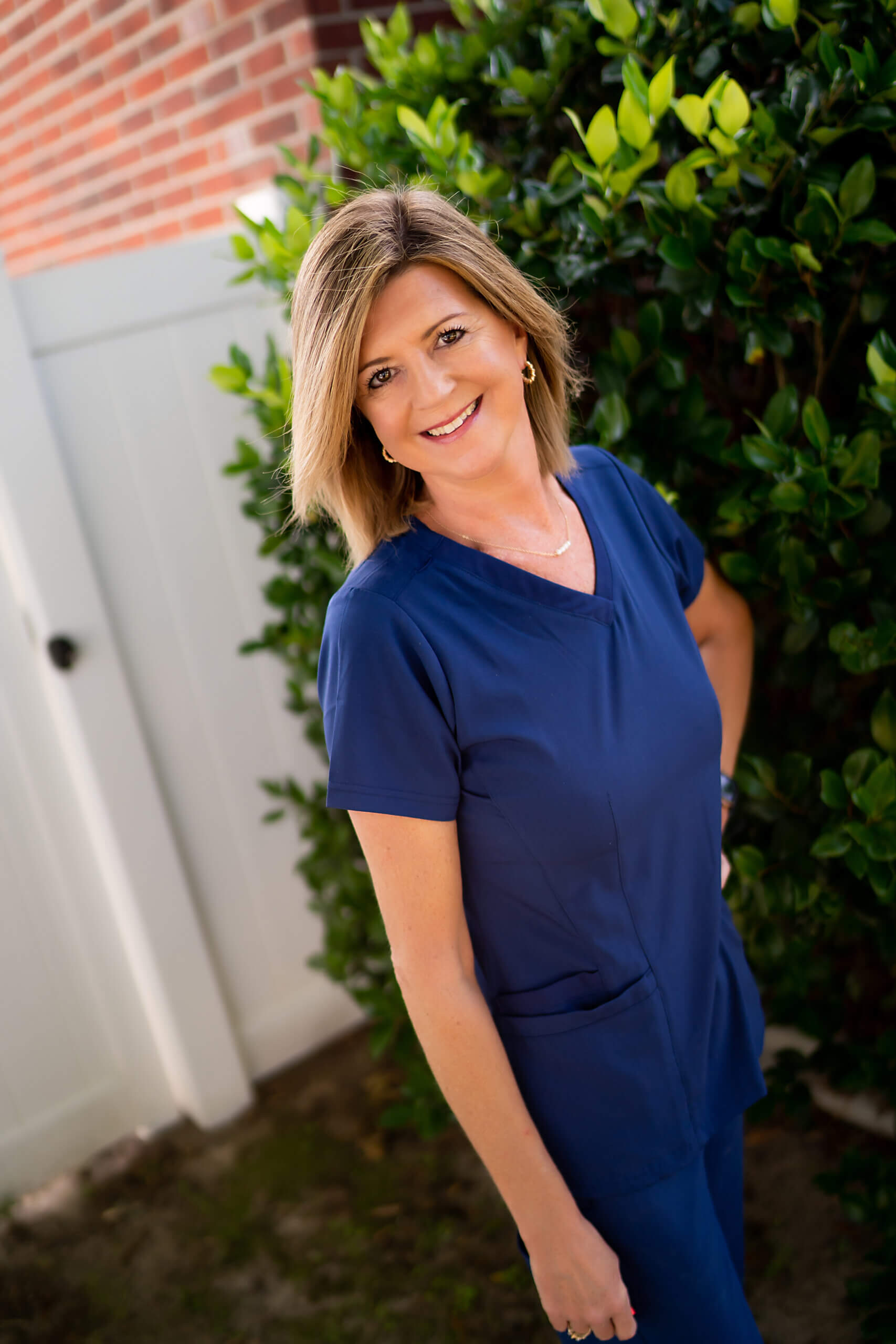 Samantha Landsberg, DVM
Veterinarian
Growing up in Niceville, Florida, Dr. Landsberg spent most of her free time riding and competing in equestrian events or on the water. She holds both a bachelor's and a master's degree in accounting—but once she decided that veterinary medicine was actually her calling, she returned to the Plains and earned a DVM from Auburn University in 2008. She has been a part of the Southside Animal Hospital Team ever since.

Dr. Landsberg shares her home with her precious dog Olivia and her two cats Bunny and Tiberius. When she's not working you can find her still pursuing her equestrian ambitions, riding and competing with her three beautiful half-Arabians.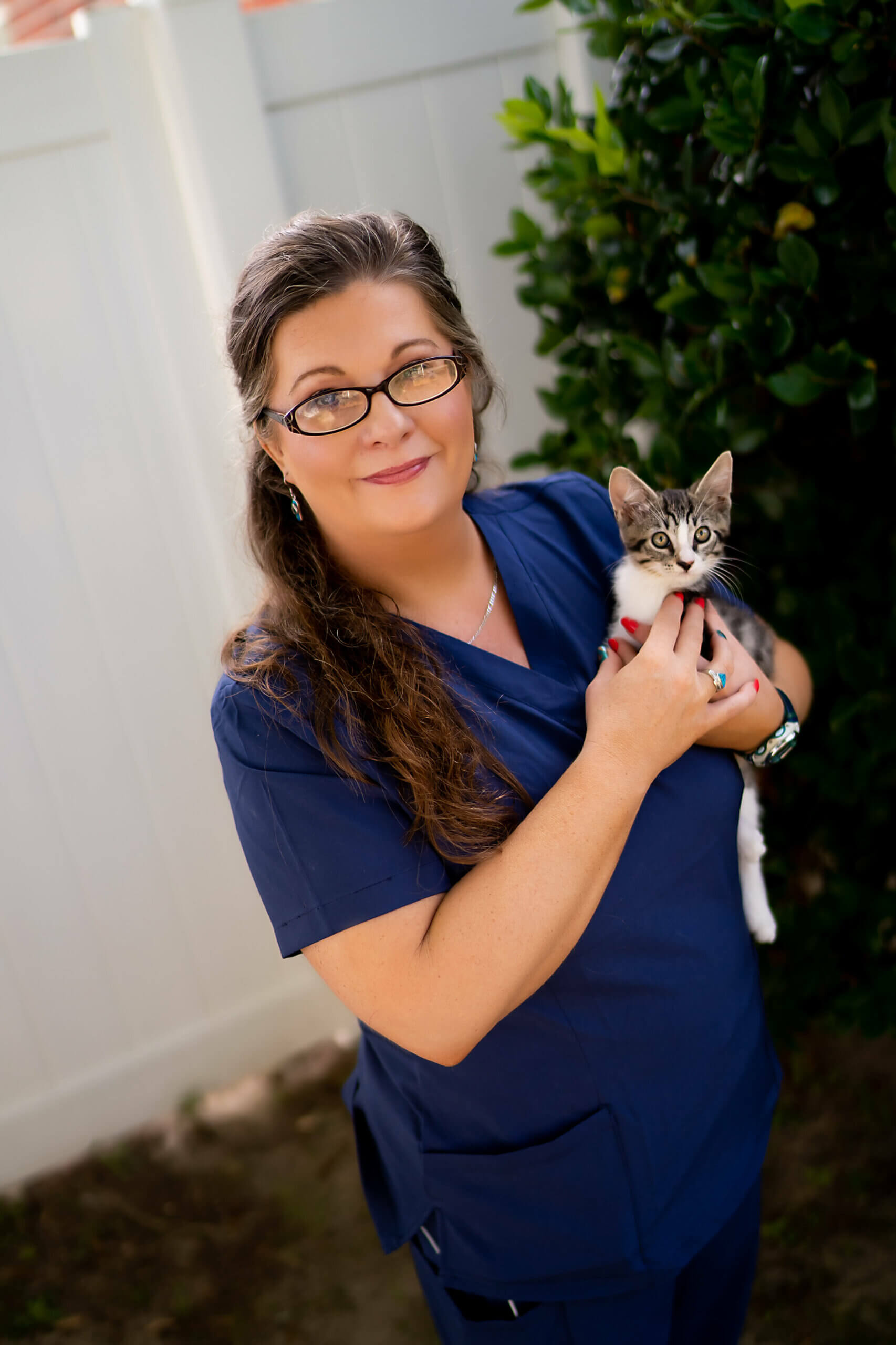 Heather
Bather
Heather grew up in the Rocky Mountains where she spent time with baby animals on the family ranch. Her current pets are Stanlee Biscuit Whiskers, Moustache, Manuel (Manny), Kermit T. Frog and Daryl Dawkins.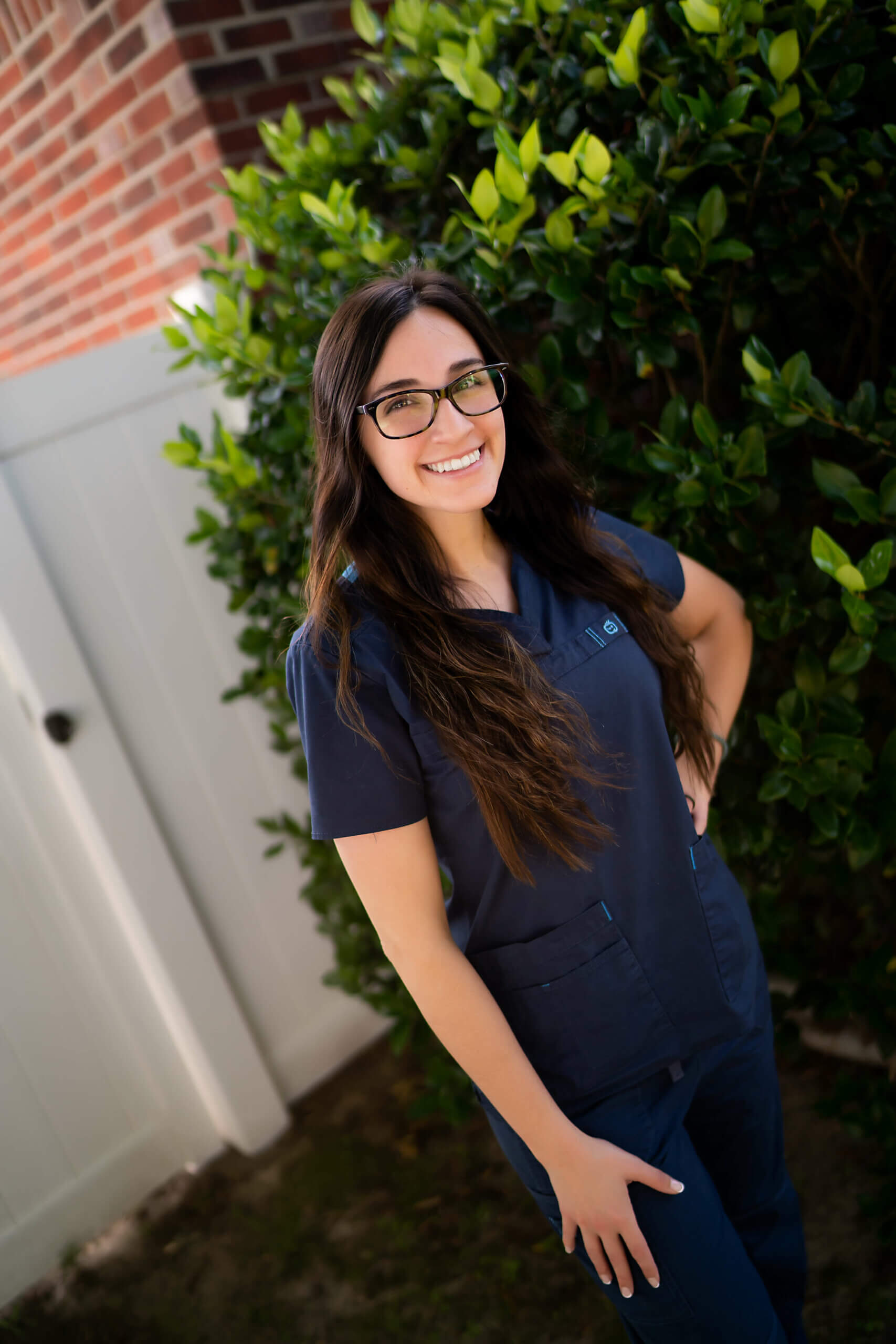 Jade
Vet Tech Assistant
Jade grew up on a farm in the northern states, so animals big or small, she loves them all, since she was young. In her free time, Jade likes to nap, snack and relax.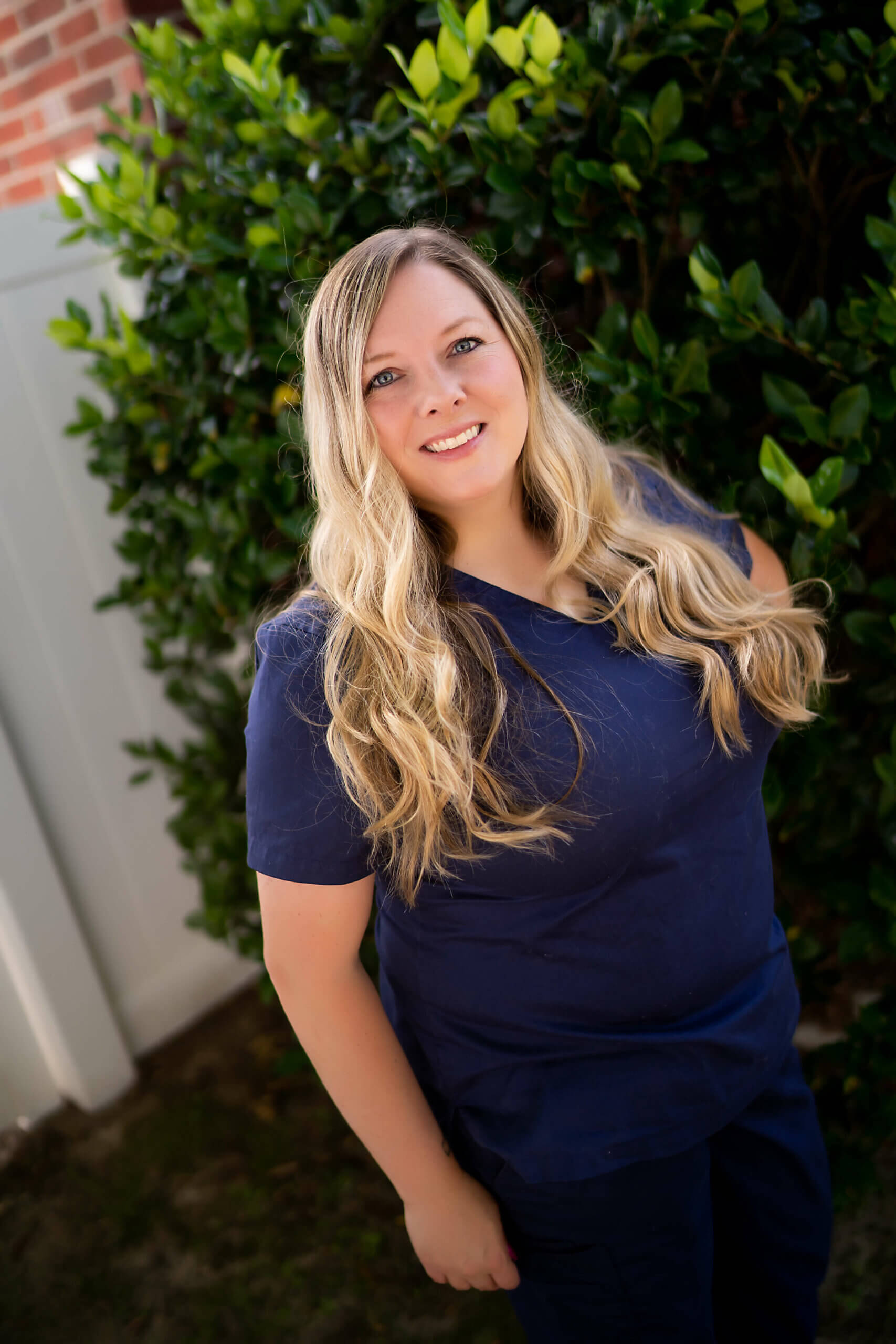 Lindsey
Vet Tech
Lindsey likes to keep moving! She grew up in Derry, NH, moved to Groton, MA, at 13, attended Holyoke Community College, got married, moved to Florida in 2006, moved to Germany, returned to Florida and landed in a job at Southside in 2018. She was raised with family dogs and cats and has always loved animals. Her first job at 15 was as a kennel attendant at a vet clinic. She shares her home with a 7-year-old yellow Lab named Belle; a 16-year-old red-coated dachshund named Duke, and a 17-year-old tabby named Maddie. She enjoys spending her free time with family and friends, especially at the beach, the zoo, or on the river.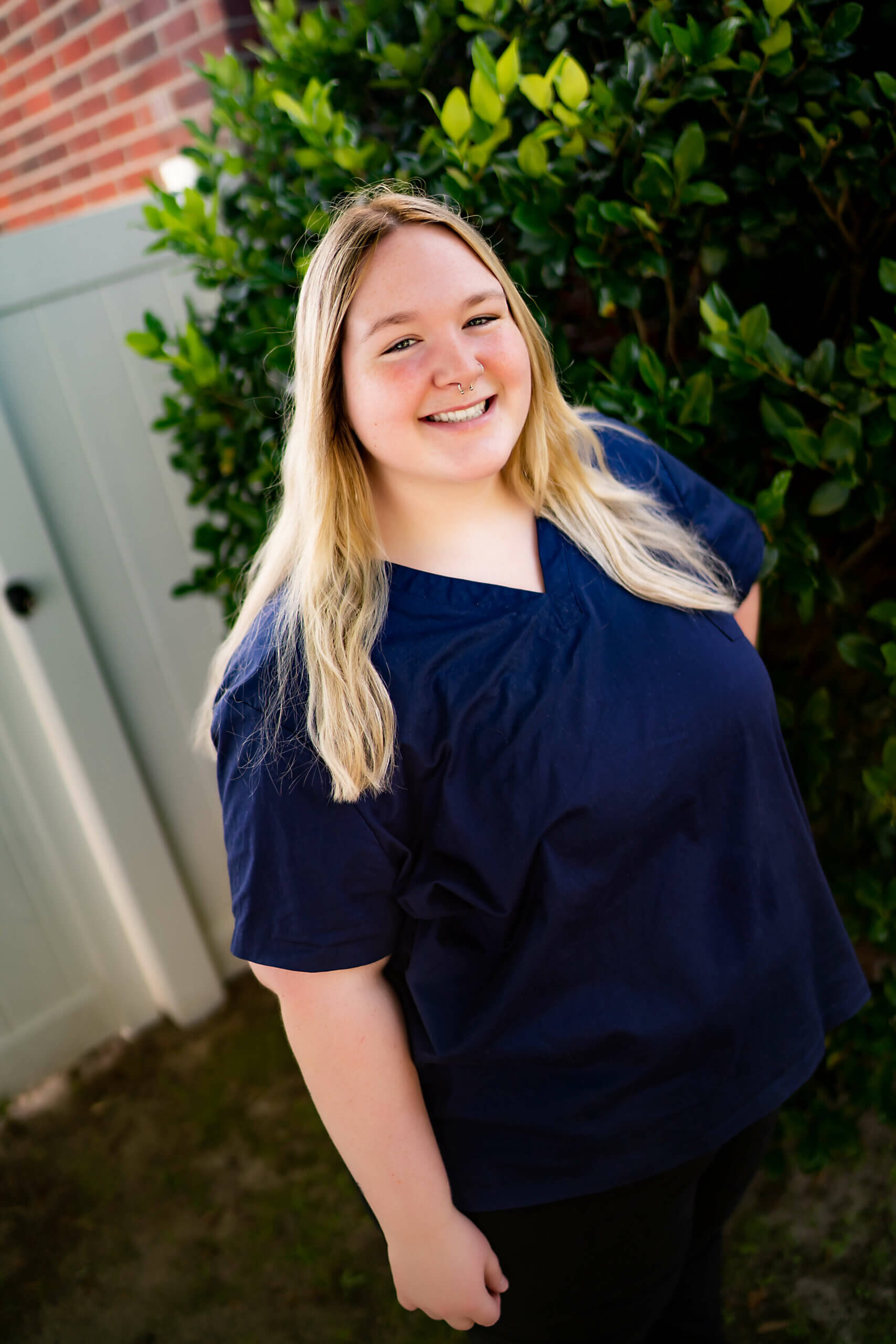 Maggie
Receptionist
Originally from southern Illinois, Maggie is new to Crestview and found Southside on google. She previously worked at a doggie daycare and boarding facility on a military base in Germany, where she learned how to properly care for animals. She got her first husky at 17 and currently has two Siberian huskies, 4-year-old Spirit and 2-year-old Kavik. In her free time, she enjoys beach days, shopping on Amazon, and planning vacations to where she would like to go some day.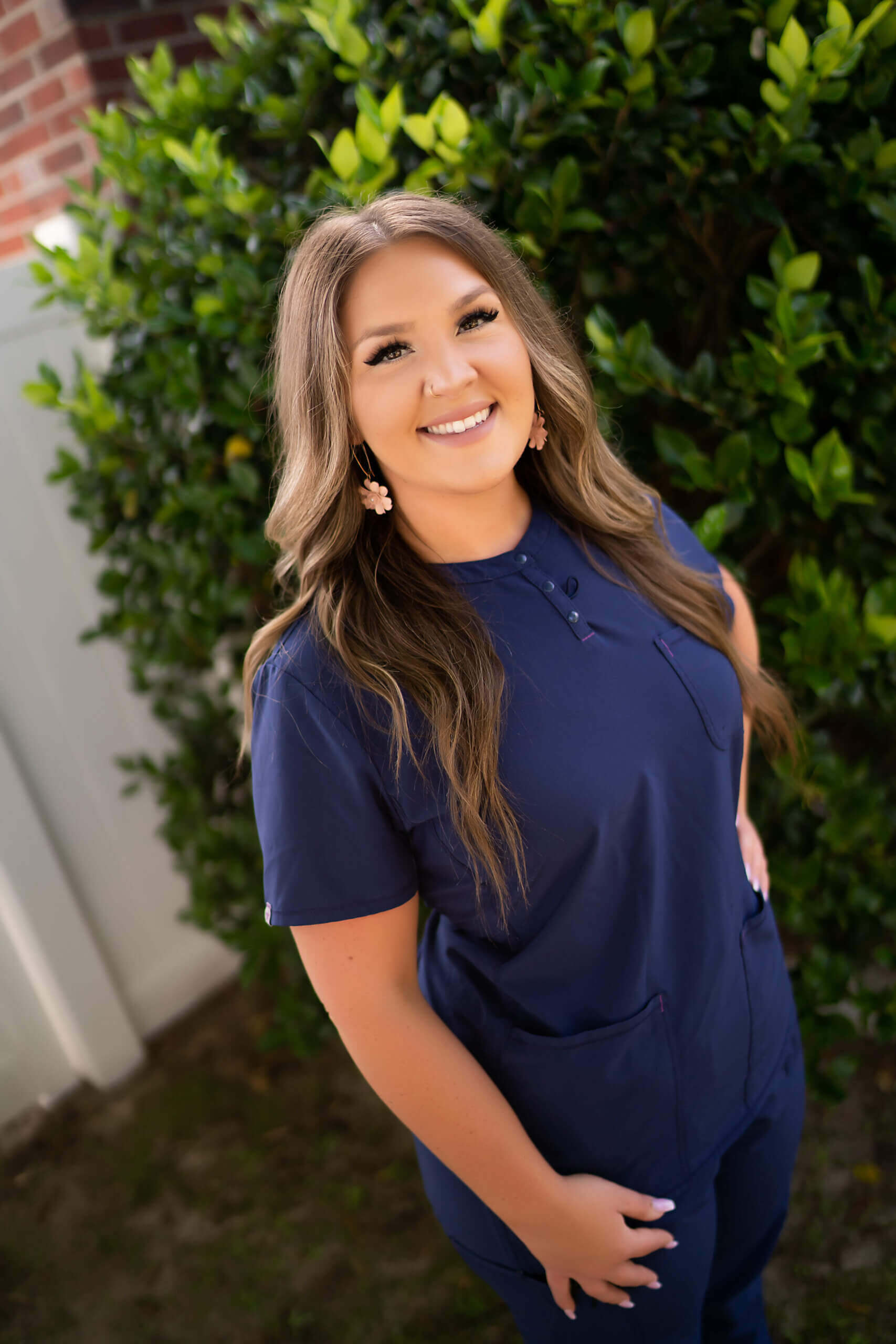 Kayla
Assistant Manager
Kayla grew up in Baker, FL, and realized she wanted to work in veterinary medicine when she was 18. She found Southside when she brought her dog in for emergency care while looking for a position in veterinary medicine. Luckily there was an opening available that was perfect for her. She shares her home with Boudreaux, a 10-year-old pit bull; Binx, a 10-year-old cat; and Cooper, a 4-year-old English bulldog. She likes to spend her free time with friends and family.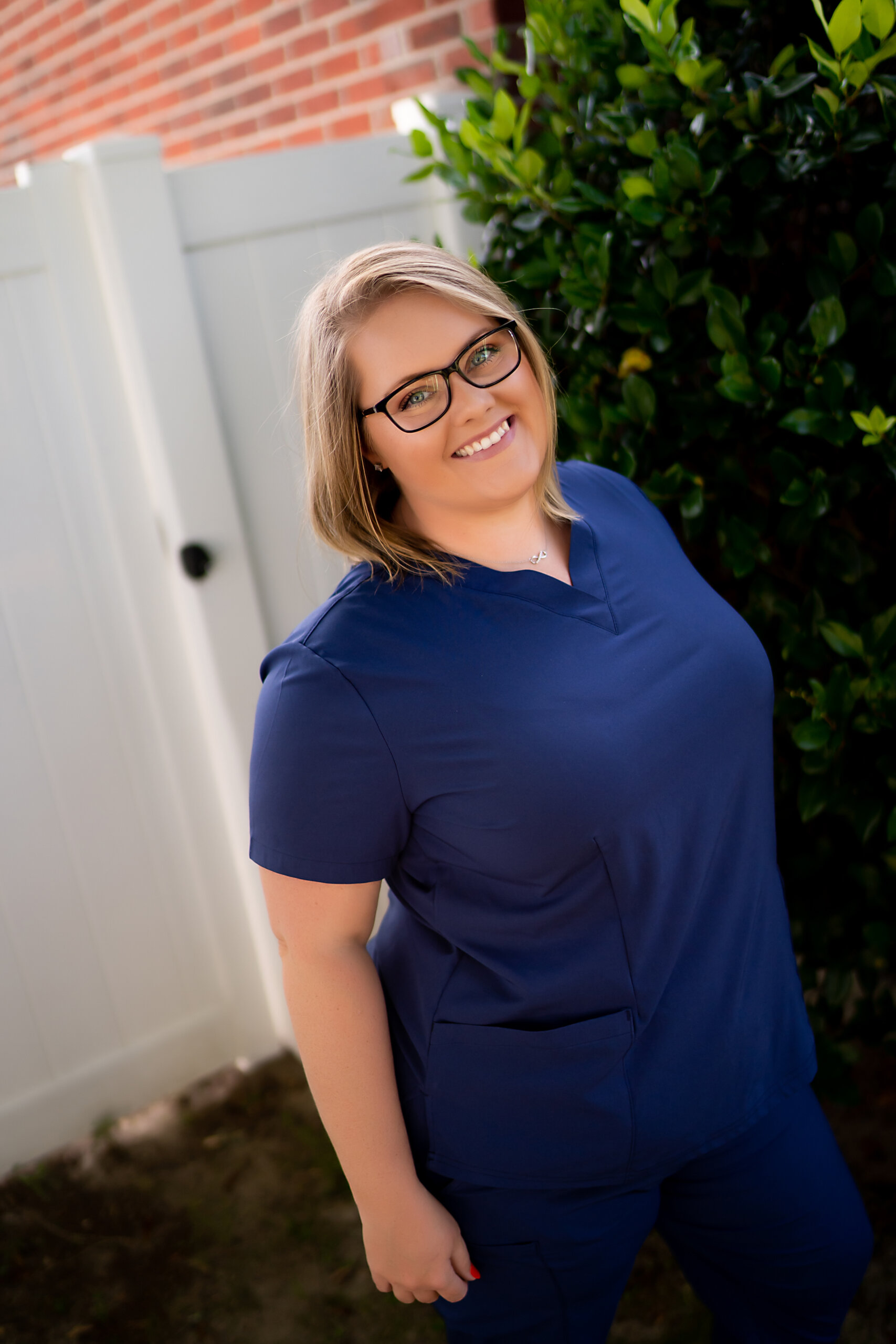 Michelle
Reception
A Mossy Head, FL, native, Michelle has loved animals since she was a child. She currently lives with Winchester, Caroline, Red Seal and Troy, all adopted from Southside. In her free time, she enjoys doing things outdoors, crafting and cooking.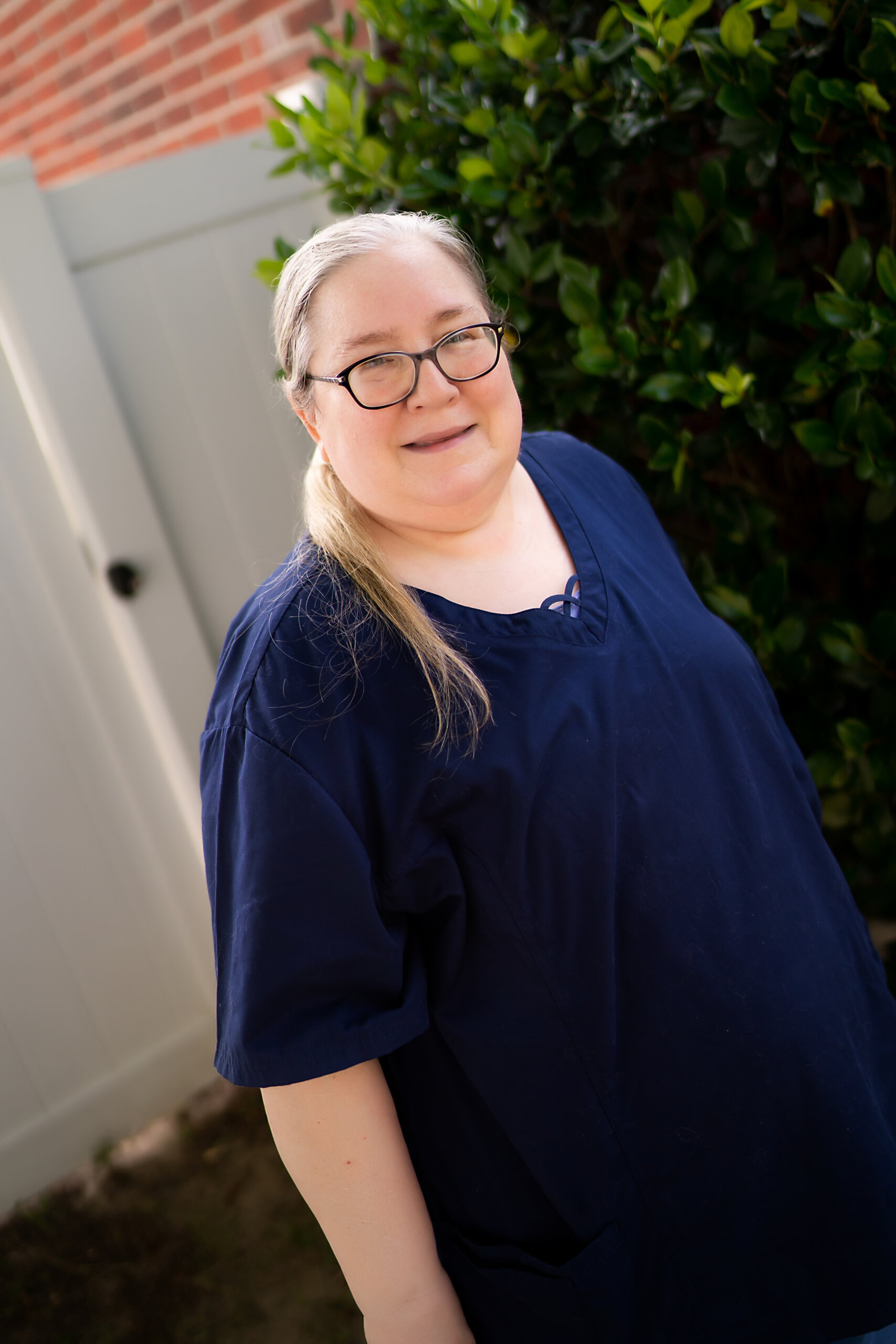 Sandra
CVT
Sandra grew up in Shalimar, FL. In 1985, she worked at Niceville Animal Hospital with Dr. David Wood, and when he opened Southside, she came here to work with him and has stayed. She attended Abraham Baldwin Agricultural College in Tifton, GA., and completed an internship at the University of Georgia in Athens. She has three cats, Dodger and Fagan, 17-year-old brothers who she hand-raised since they were a week old and kept–foster fail! Olden is a doll-face Persian she adopted from Southside. In her free time, Sandra enjoys reading, watching movies or good TV and bird watching. She lives on the water, so she also enjoys watching sailboat races.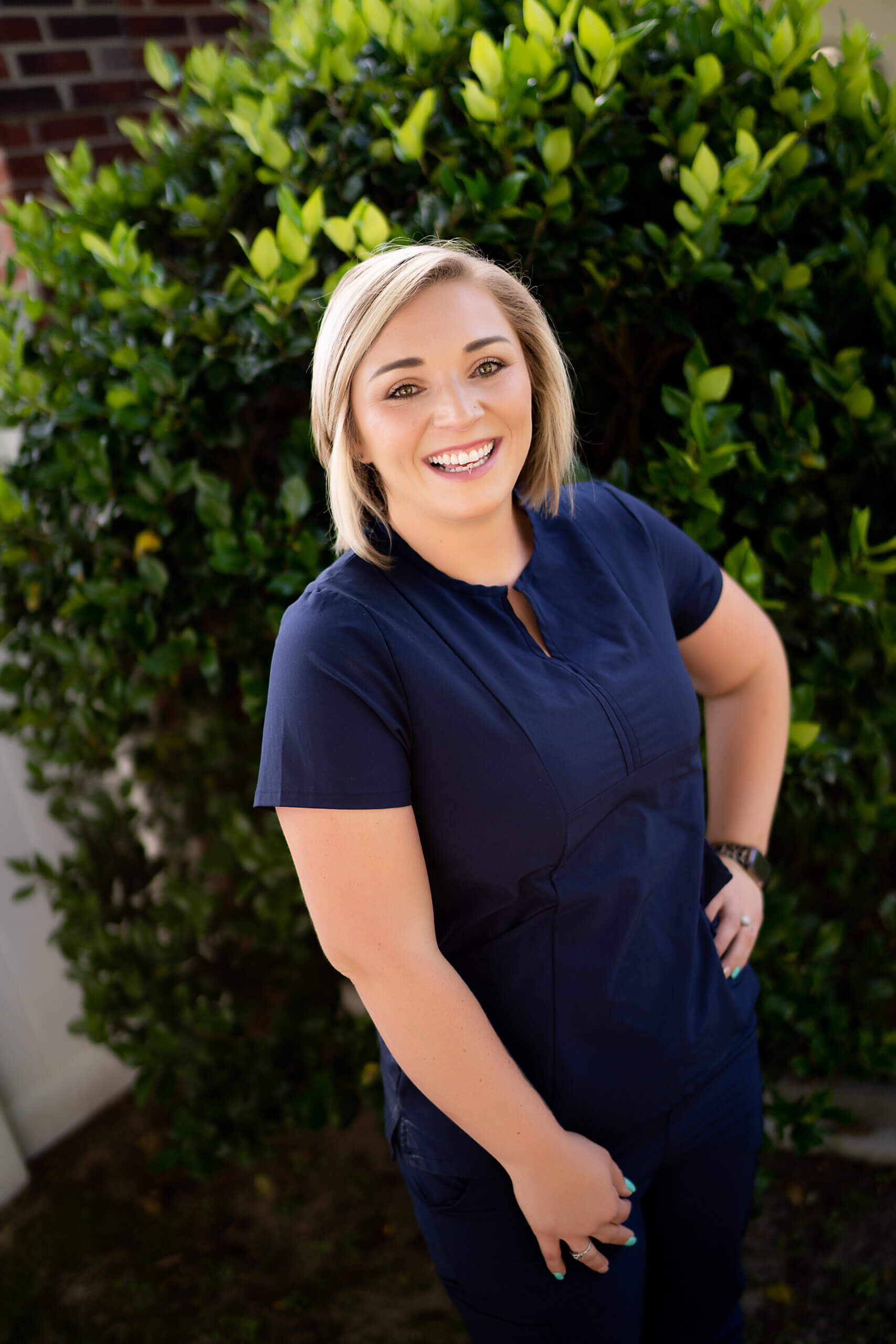 Audra
Practice Manager
Audra grew up in the panhandle of Florida. She always knew that she wanted to work with animals and was drawn to veterinary medicine because she loves the hands-on aspect of it. She started working in vet medicine as a kennel tech 12 years ago and has been promoted to practice manager after years of hard work, dedication, and commitment.
Audra loves her job because it allows her to help animals find their way back to health. When she's at home, you may find Audra with her 3 crazy corgis, Keilo, Keiano, and Keiko. She also enjoys spending time outside with her 5-year-old son.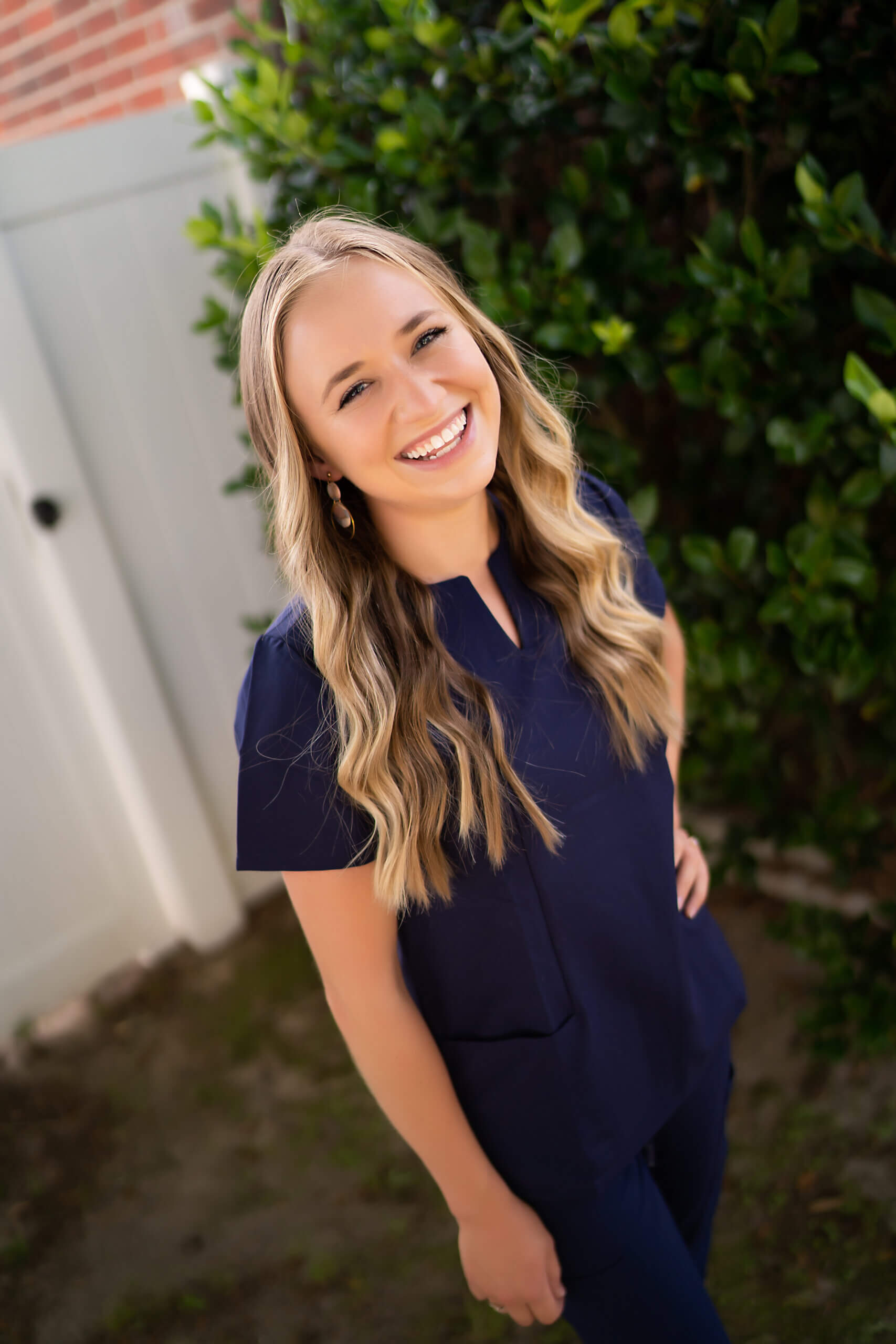 Susanna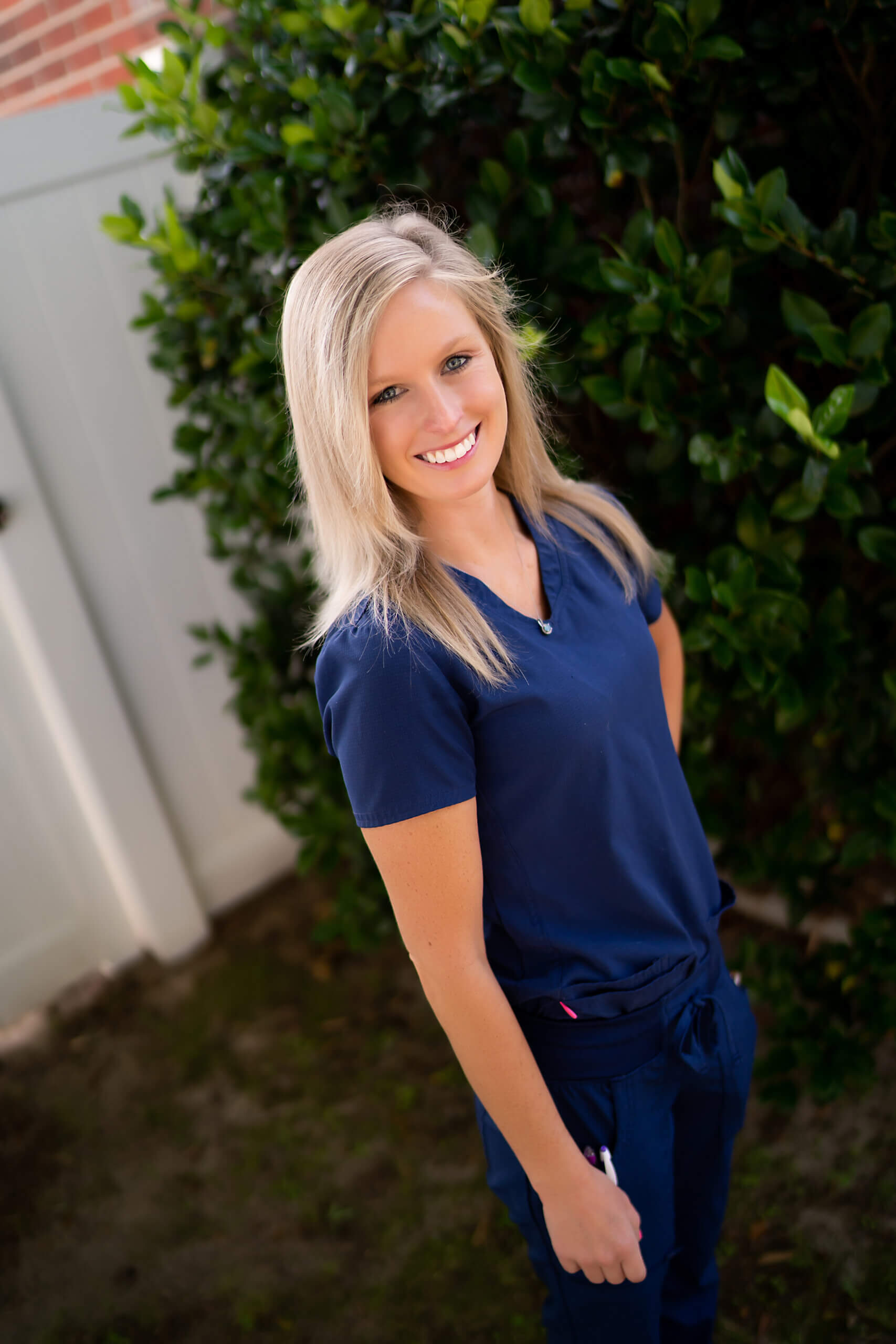 Megan
Megan Martin is a native Floridian who left to attend school at Washington State. Megan grew up on a farm and was exposed to all kinds of animals, from pigs and cows to zebras, wallabies, and coatimundi! Her chores as a kid were taking care of the animals on her family's farm – a pretty great start for a career with animals.
Megan is the owner of two Norwegian elkhounds, Jaeger and Valkyrie. She also has Riot, the dog who walks into walls, and a dog she thinks has music playing in his head named Hagrid. She also says she has "too many cats." In her free time, Megan rides her horse, Indy, and hangs with family, explores nature like springs and creeks, and loves to travel!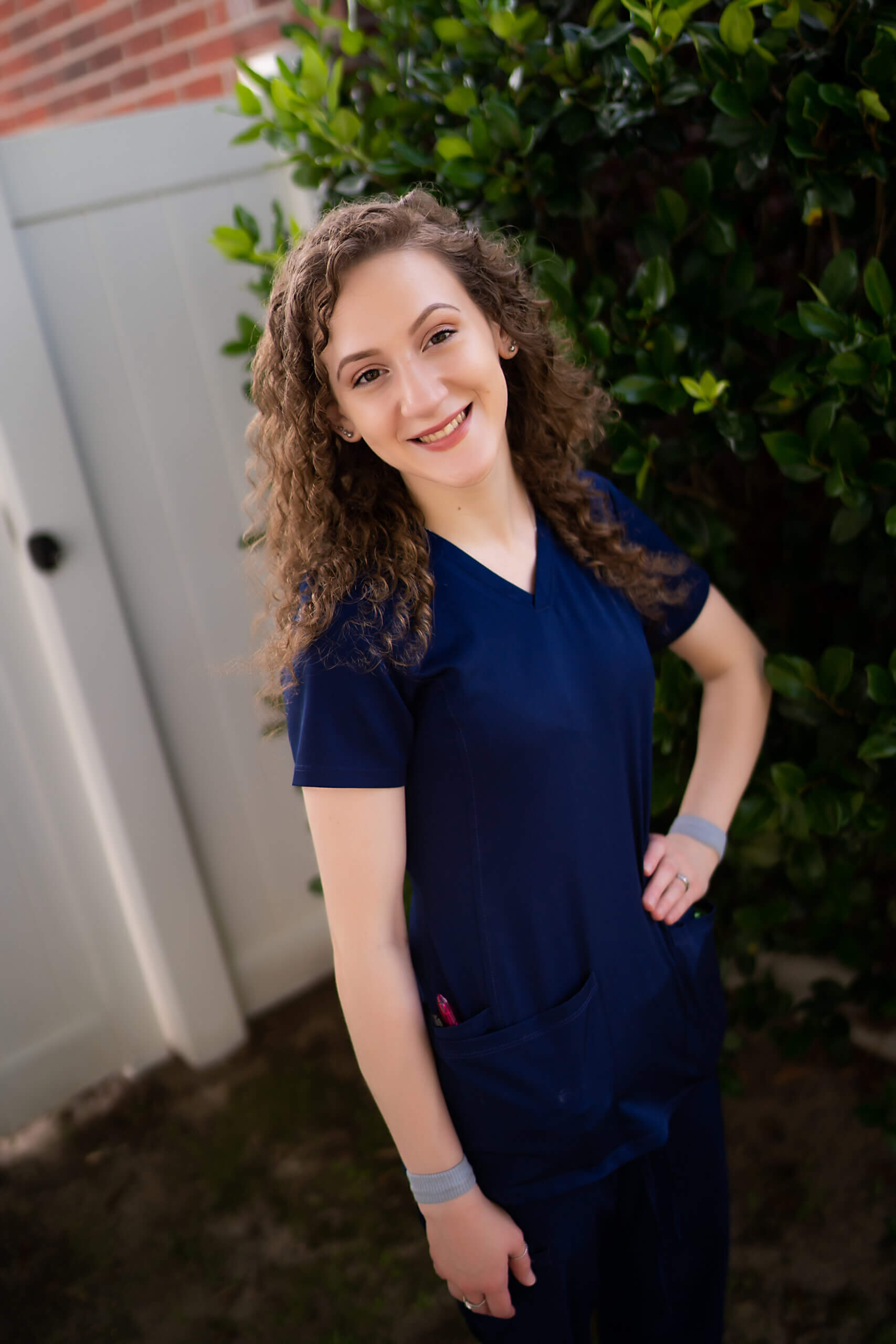 Brooke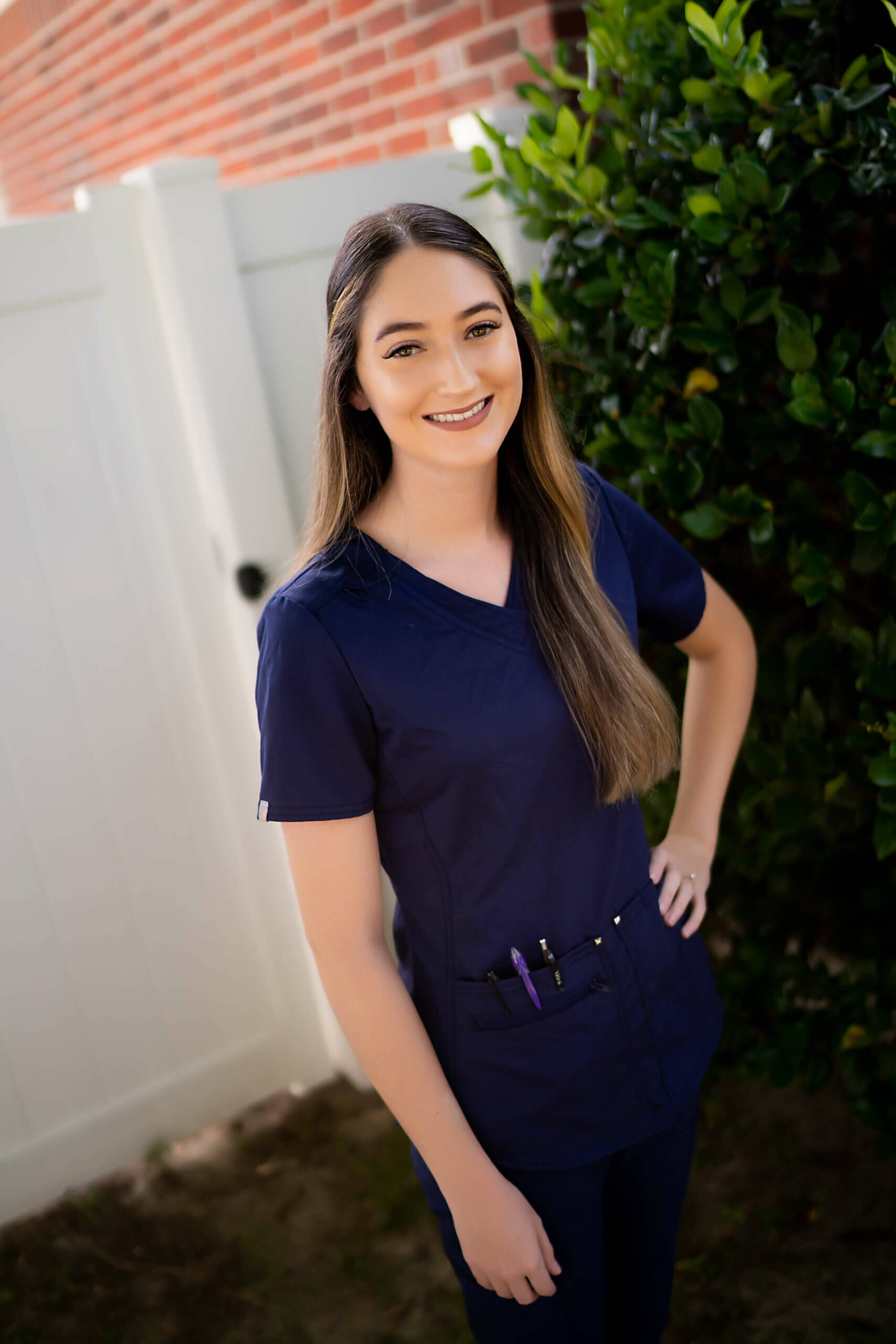 Mariah
Veterinary Technician
Mariah is one of our talented Southside vet techs. She grew up in the area and always loved animals, so it seemed like the ideal career path for her. Mariah currently has her free time occupied by her dogs Athena, a 6-year-old black lab mix, and Koko, a 4-year-old lab pit mix. When she isn't working or spending time with her dogs, Maria enjoys hiking and adventuring near the river!